Guarantee the confidentiality of all your documents… even those you no longer need.
Protect all your business critical information. Dispose your confidential documents in the most secure way with Labgroup's locked and sealed containers, delivered to your premises. 
For further information, do not hesitate to contact us.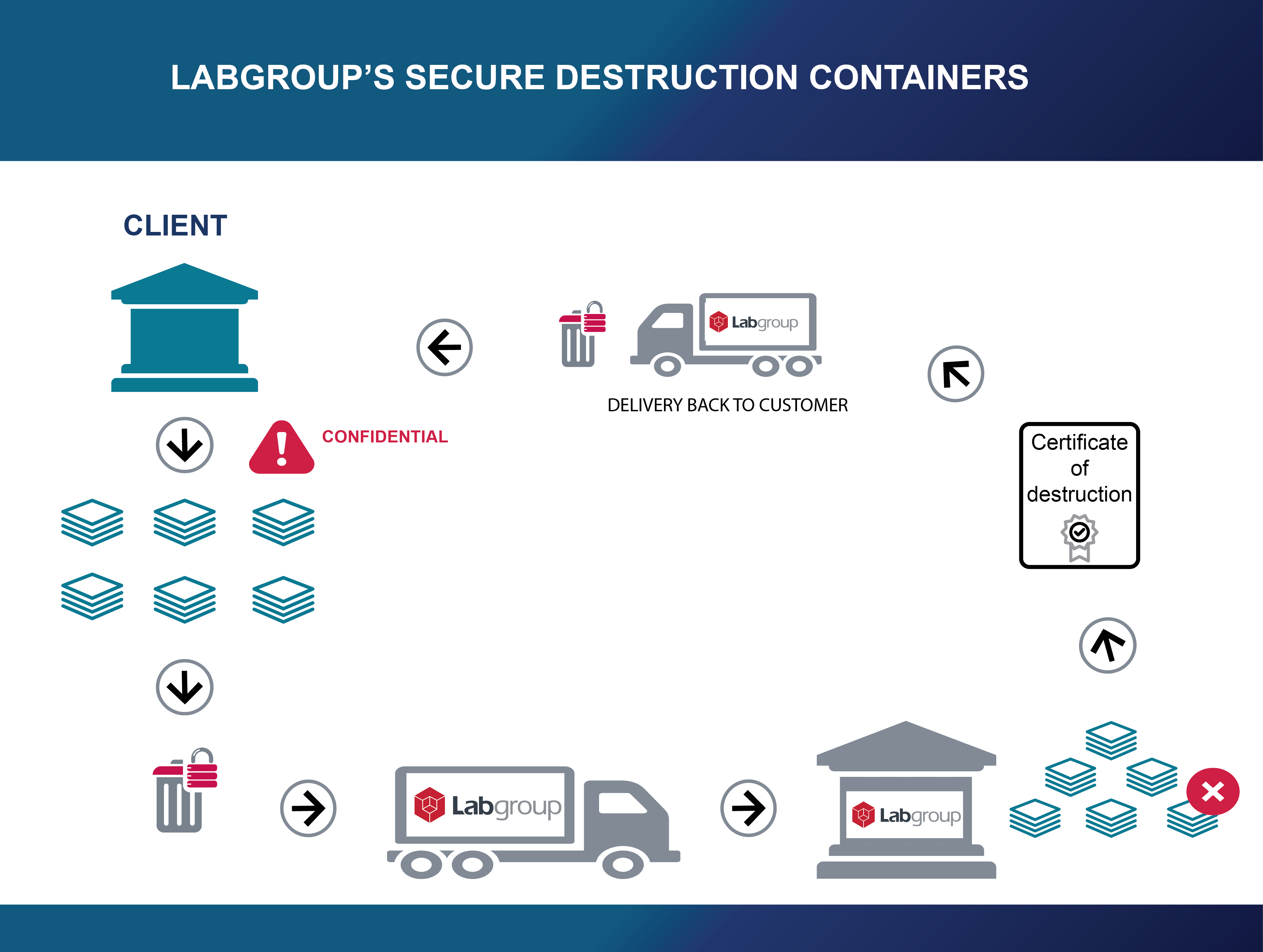 1
Labgrop's locked and sealed containers are delivered to your premises. Confidential business documents can be securely thrown away in-house without taken any confidentiality risks.
2
The documents are brought in the sealed containers to Labgroup's premises.
3
The documents are securely destroyed, in line with a pre-arranged time frame set up through ArcStore,
4
Issuance of a certificate of destruction.
Art-In-The-Office unites the opposing worlds of aesthetics and functionality. The objective consists in improving Labgroup containers' appearance, thereby providing containers which are both secure and visually attractive. Labgroup's sealed containers are supplied to the client's premises in order to ensure the full confidentiality of discarded documents. These document containers are regularly emptied and replaced by Labgroup and their content is securely destroyed.
As a non-profit initiative, all proceeds will be granted to projects supporting the art sector in the Grand Duchy of Luxembourg.
For this first edition, Labgroup has called upon the Luxembourg artist SUMO! for the creation of its "design containers". The artist created brand new artwork covering a Labgroup container. Visitors had the opportunity to discover SUMO's artworks, including the customised Labgroup container, during an exhibition which took place on the 16th of June and had the opportunity to bid for it at auction.