Labgroup guarantees its clients protection from any ransomware attack due to highest security standards.
The current events of ransomware attacks hit over 300 000 computers around the world infiltrating banks, hospitals and government institutions.
Labgroup is pleased to inform its clients that no incident of a cyberattack or ransomware attack has been registered/reported. No client of Labgroup, using cloud computing (only for managed services), content & records management or data protection services, has been affected by these recent incidents.
Labgroup constantly improves its security measures while investing in high malware prevention solutions. The result, a complete protection against malicious software! The information lifecycle management company is proud to confirm that to this day, Labgroup has not been infiltrated or affected by a cyberattack.
What is ransomware?
The ransomware is distributed by emails, infecting the computer of the recipient. The software encrypts all files and a ransom is asked to be paid. The ransomware further attempts to infect other machines on the same network. In the specific case of ransomware "Wannacry", the infection spreads without any user interaction, using a Windows vulnerability on a commonly used network protocol.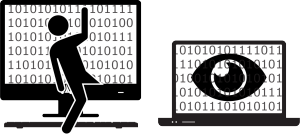 Ransomware can:
Prevent you from accessing your data.

Encrypt files so you can't use them.

Stop certain apps from running (like your web browser).
Why is malware so effective?
Most of us have already experienced a typical spam mail in our email account, containing an attached file (with a non-common extension) or URL link, suspicious at first sight.
New cyberattacks are more sophisticated, working with .pdf extensions and even files containing just a part of the malicious software code to deviate antispam/virus software.
Rather than sending the code within one file, which is (often) automatically detected by a standard antivirus/spam system, the malicious software code is sent in parts, integrated into non-suspicious, for instance, .jpeg or .pdf files and non-detectable by standard antivirus software.
If opened, the part of the code is silently installed on your computer, waiting for the other pieces of the malware puzzle to be integrated. Once all pieces of the puzzle are installed, they merge into one single code, infecting the computer of the victim.
How does Labgroup ensure a complete protection to its clients?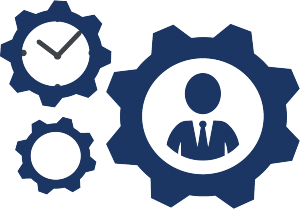 In order to guarantee a complete protection against
cyberattacks
, Labgroup implemented different solutions and follows strict security processes on several levels.
Firstly, the incoming emails and files run through a quick but effective Antispam/Antivirus filter allowing the system to remove the standard spam emails/malicious files. 
Secondly, Labgroup is collaborating with the company ODI Security systems by using ODIX CDR (Content Disarm & Reconstruction) that prevents the insertion of malware, ransomware and malicious activities. Contrary to other security systems, ODIX CDR considers all incoming files and emails as malicious, processing all incoming files, removing the elements that do not match the files type's standards or set policies, then rebuilds the files into clean versions. Even the malware puzzle system can't trick the ODIX algorithms, guaranteeing all our clients the highest protection available on the market.
Labgroup constantly invests in its security systems, so it seemed only natural to work with this pioneer in the field of malware prevention by integrating ODI Share and ODI Mail into its protection system. ODI offers a next generation threat neutralisation and removal process based on advanced heuristics and mathematical algorithms, originally developed for the military and specially created to protect companies, like Labgroup, against malware. 
Besides this, Labgroup implemented the fourth generation of firewalls, follows the recommended standard security measures for
cybersecurity
and conforms to the market security rules.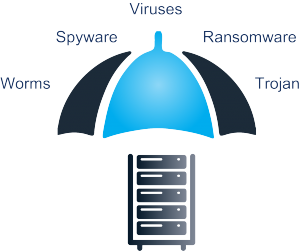 Functional backups are highly recommended to restore your files easily.
Protect all your business information with Labgroup. We guarantee protection, data recovery and business continuity with our backuponline services.
Backup is done incrementally and automatically to ensure minimal network resources while also safeguarding user productivity. In the case of a cyberattack, your data can be restored safely using our IT Recovery service. 
For further information,  download the brochure here.
What should I do when managing devices by myself? Click here. 
https://www.labgroup.gi/wp-content/uploads/2015/12/solutions-securedataerasure.jpg
1400
1920
Cindy Reff
https://www.labgroup.gi/wp-content/uploads/2015/10/Logo-blanc-Labgroup-300x73.png
Cindy Reff
2017-05-18 09:31:43
2017-05-18 11:46:33
Protecting your data against cyberattacks